Buon Compleanno alla gilda, i Pirates of Scarlet Moon oggi compiono ufficialmente 4 anni! 4th The Pirates!
Ne approfittiamo per ringraziare proprio tutti, dai nuovi, ai veterani, dai Casual e Social ai Raidatori seriali.
I risultati ottenuti dalla gilda, come il numero di persone ha saputo raccogliere dal mare è davvero stupendo.
In questo anno, abbiamo inserito gli Strateghi come rango,si sono creati due gruppi raid serali il Wipe Raid e il Raid Academy e uno pomeridiano che per il momento chiameremo Raid Callipo, nome ancora da decidere 😀
Veniamo con gli annunci, il precedente logo di gilda era un "miscuglio" un logo di Tockjs, un logo mio e quello che secondo me è di Pirate Bay. Abbiamo deciso che così non va, dunque abbiamo creato una serie di loghi, un ringraziamento a Voweil (Chickenfriend per i veterani) per averli realizzati insieme alla Capitana.
Spero siano di vostro gradimento, ma non finisce qua, perché ecco la vera sorpresa!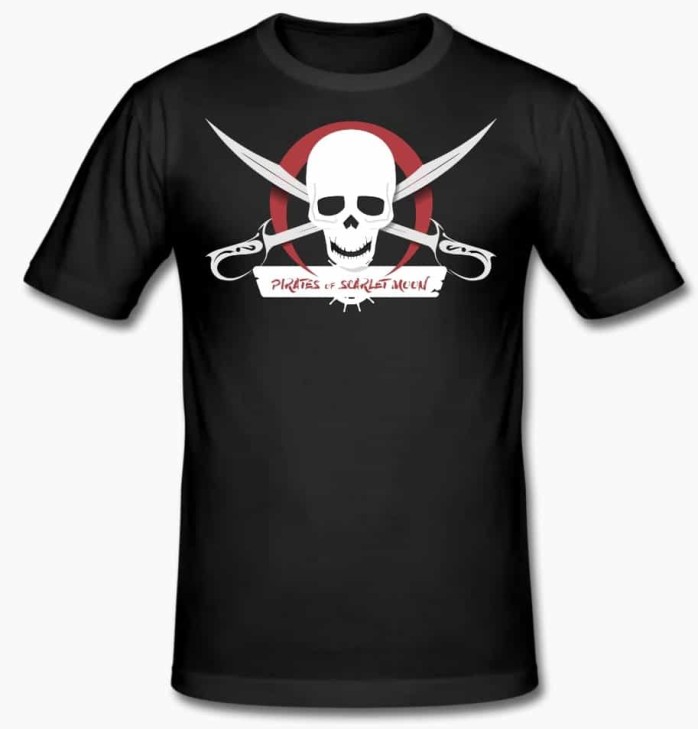 4th The Pirates
T-Shirt
Per chi è Pirata dentro, ma anche fuori, abbiamo farmato per voi le migliori magliette, sicuramente aumenteranno la vostra probabilità di droppare Leggendari nella vita reale! Le magliette verranno distribuite su richiesta o ai raduni di gilda, non appena saranno disponibili. Disponibile anche con variante bianca con teschio nero. e anche in versione per donna, naturalmente.